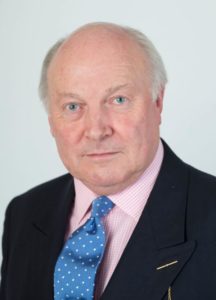 HEAD OF LEGAL PRACTICE AND DIRECTOR
QUEEN'S COUNSEL
For the first 8 years, Stephen had a general common law practice. It developed into a heavyweight criminal practice and, in 1990, he joined the Attorney-General's Chambers where he spent the following 20 years prosecuting and defending in serious criminal cases of all types
Over the past 12 years his practice has expanded into other areas where he has utilised his tactical and forensic skills. He receives instructions from throughout the UK and abroad.
In connection with his military and associated work, Stephen has the security clearance (Developed Vetting) necessary for him to become involved in cases involving classified material at the highest level.
Stephen has interests in witness familiarisation training and in lecturing upon a variety of legal topics, particularly in relation to the expert witness.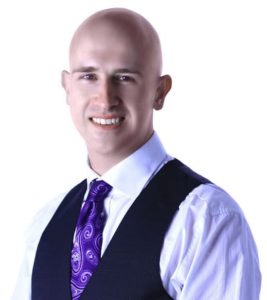 CO-FOUNDER & DIRECTOR
BARRISTER & MEDIATOR
Daniel is a Barrister and a Mediator. He holds a First-class Honours Bachelor of Laws, a Distinction Master of Laws in Legal Practice (Barristers) and achieved a Distinction in the Bar Professional Training Course (BTPC). He strives to make a positive difference in every aspect of client service possible. After many years in business, Daniel has learnt that it is essential to build the right team to operate efficiently and effectively. Through a philosophy of relentless perseverance, determination and goal-oriented focus, Daniel believes anything is possible and that we only need the right setup and mindset to make it work.
This approach is encouraged and adopted by the team at ShenSmith Law, meaning that our clients benefit from the team's combined efforts for the duration of our service, and beyond.
Privately, Daniel is a 6th Dan Black Belt in the Korean martial art of Taekwon-Do and POLARM Close-Quarters Combat Skills. He teaches local clubs voluntarily and on specialist combat courses for the British Army and Special Forces.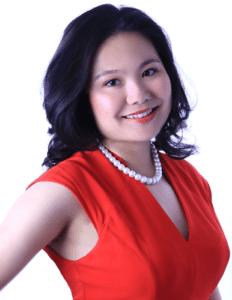 CO-FOUNDER & DIRECTOR
HEAD OF FINANCIAL ADMINISTRATION
Having been through a number of frivolous legal disputes in business, Shu and her colleagues have experienced the ups and downs of the legal process, and she was determined to help and support others to make their legal experiences as smooth and cost affective as possible. She founded ShenSmith Barristers, along with the other co-founders with a view to making a positive difference in the legal industry.
Attention to detail is at the heart of Shu's many strengths and her accuracy is second to none, giving you full confidence that you are in safe hands when dealing with ShenSmith Law.
Shu is an approachable, focussed and fair professional with many years' experience in company operations. Through both tough times and times of growth, Shu has remained determined to make the company a success and to build on long-term goals.
Fluent in English and Chinese, Shu is an International Business Masters graduate from the University of Birmingham, and a Business Administration graduate from Sichuan University, China.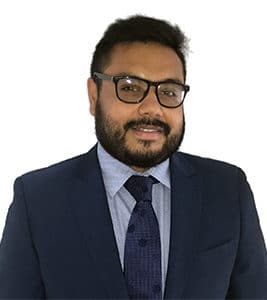 Imran brings many years' business experience to the ShenSmith Law team. He has studied history, religion and Arabic in Cairo (Egypt) and the University of Manchester where he was enriched in many cultures and experiences, enabling him to understand his clients' needs and their perspective.
Working in recruitment has enabled him to learn about client relations and derive a passion for finding the right person to meet his clients' individual needs. Imran is enthused for his clients and works extensively to find exactly what they seek.
It is important for Imran to provide a client service which lives up to his standards; this includes the barristers who work exhaustively to provide the services which clients seek. Imran still owns an award-winning and successful business in the catering industry, which requires empathy and attention to detail—he now brings this experience and expertise to enhance the ShenSmith model of legal services delivery.
Imran is a calm and a levelheaded individual who is driven and self-motivated. He enjoys reading, travelling and hiking.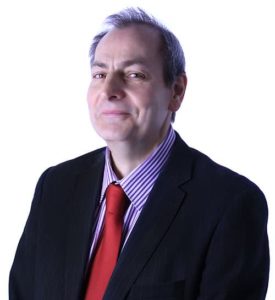 James was a professional adviser for over 25 years in the Financial Services industry before joining ShenSmith.
His attention to detail, accuracy and professionalism are evident in his role within ShenSmith; he is focussed, self motivated and hard working. His many key strengths include loyalty, diligence, honesty, extensive experience of dealing with people from all walks of life, which enable him to be supportive and comforting to clients who find themselves in very difficult situations.
Client focus skills and Financial background enables him to have a fresh perspective on the new legal system, client care remains at the heart of his being so even in leisure time matters of great importance are dealt with, outside of the office he enjoys playing Guitar and songwriting and spending time with his family